UAE visa requirements for UK residents - Fees & Services
Dubai visa from UK/UAE visa for UK residents: To experience the intriguing attractions that Dubai and Abu Dhabi have to offer as well as the numerous wonderful historical sites, a large number of UK tourists travel to the United Arab Emirates (UAE). Nevertheless, you should also learn as much as possible about securing the appropriate travel authorization form for your journey before you depart. Entry will be denied to you when you arrive if the proper documentation has not been prepared.
UAE visa for UK citizens - How to get a UAE e visa from United Kingdom?
Fortunately, UAE Immigration Services is a fantastic option, and you can quickly and easily apply for an online visa for the UAE from the UK with them. Start by reading our guide, then submit your application.
Let Check UAE Visa Requirements For UK Residents
You can apply from anywhere in the world using a computer, tablet, or mobile device, and your eVisa will be sent to your email account. As a consequence, you will experience less time pressure and be able to concentrate on planning your holiday. With this kind of travel authorization, you cannot come to the UK to work; you are required to truly intend to visit as a tourist.
A type of UAE visa is a Tourist visa single-entry, which has validity for 2 months from the processing date and the duration of stay you can choose is 30 days, or 60 days, or 90 days from the arrival date.
As well as applying for your standard visitor visa, you need to adhere to the UAE Visa requirements for UK residents set out below:
A scanned copy of your valid passport with at least 6 months from the intended arrival date in UAE and has two blank pages.
A photograph with your clear face and background.
Finally, A valid email address to receive your UAE e-visa.
Make Payment UAE visa fees using credit or debit card, PayPal or other.
Check UAE visa requirements for UK citizens
How To Apply UAE Visa From United Kingdom
For UK citizens, getting a UAE visa for UK residents is very easy. When you arrive, you are required to show your valid passport to the immigration officials so that it can be stamped with the necessary authorization. Then you are allowed to enter.
We have all the information you need to know about the UAE visa requirements for UK citizens right here. In order to get your visa, you need to have:
Step 1: The first step, complete the online UAE visa application form on the UAE Immigration Services website
Fill in the online form at the link Apply UAE visa from UK to process your e-Visa to the United Arab Emirates.
In this step, you are required to enter the exact personal information of the applicants to avoid unwanted delays.
Step 2: Payment UAE visa processing on the internet system
You can choose the most suitable and convenient payment method to process. The required fee is subsequently paid as described above using a credit card, debit card, or PayPal account.
Step 3: Get your UAE e-visa through email
When you have completed step 2, please check your email from us for your confirmed details. We will then let you know when your UAE e-Visa will be ready.
Step 4: Upon arrival, have your UAE visa stamped in your passport
To board the aircraft, please print the UAE e-Visa we sent you via email.
In order to avoid unnecessary delays, make sure your information in the application form is accurate. After you're done, your e-visa will arrive in your mailbox. Once your application has been processed, an e-Visa will be sent to your email address. Then, before leaving on your trip, print it out and bring it with you so you can show it to the authorities when you arrive.
About UAE Visa Fees And Services For UK Citizens
You choose the pace at which you need to acquire your e-Visa after entering all of your personal information. Normal, Urgent, and Super Urgent options are available. The UAE visa fees from the UK of the service may vary depending on the processing time frame you choose. The following three service choices are available through the UAE Immigration Services:
Normal UAE e-visa: If Uk citizens choose this typical option, you will receive UAE e visa decision in 03 business days.
Urgent UAE e-visa: British'll experience a faster processing time with this kind of service. You will have 48 hours to access your UAE electronic visa.
Super urgent UAE e-visa: If British citizens select this service, you should receive your UAE e visa decision within 24 business hours. The processing time for this service is currently the quickest. (more about apply a rush UAE e-visa)
To protect your benefits while going internationally, we additionally advise that you get travel insurance for the UAE.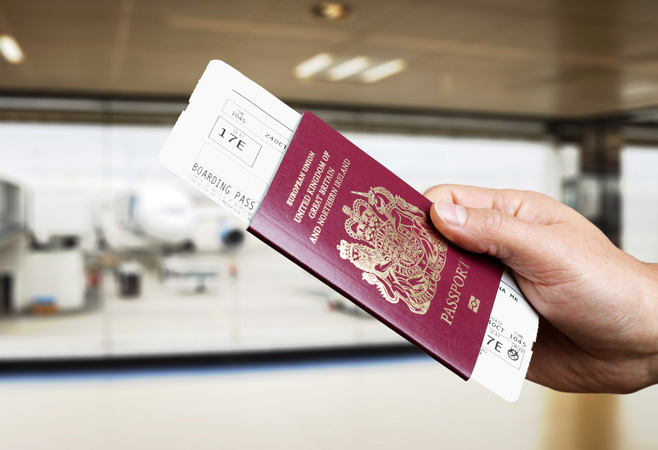 Learn about UAE visa fee for UK citizens
Note About UAE E-Visas For British
UK citizens are required to apply at least seven days prior to your departure date in order to receive a visa at the airport upon arrival in the UAE. If Britishs are not eligible to apply for an UAE e-visa online or you must visit the UAE embassy in United Kingdom for legal reasons, we would be delighted to give you information on the UAE Embassy in your residence.
Link here: UAE Embassy in the UK - UAE immigration services
Essentially, you are now equipped with all the information you need to begin making arrangements and applying for the necessary visas before your trip to the United Arab Emirates.
With all the information provided, you should be ready to start making the required travel arrangements for your next trip. If you still feel that there are questions that need to be addressed, get in touch with us to get all the information you require.
UAE Visa Requirements for United Kingdom (UK) Citizens FAQs
HOW CAN WE HELP?
NEED HELP 24/7
Wordwide phone support

How it works ?
APPLY WITH CONFIDENCE
Safety, Fastest, Reliable, Save Time.
Secure Online Payment.
3 Working Days Guarantee.
No Hidden Fees and No Traps.
Money Back Guarantee if Declined.