UAE Visa Requirements for Albanian Citizens - Fees & Services
UAE visa requirements for Albanian citizens/Dubai e visa from Albania: Undeniably, the United Arab Emirates (UAE) is the most popular tourist destination. If visiting the UAE is on your bucket list and you are an Albanian national, you must be aware of all the requirements, including laws and paperwork.
Albanian Citizens can easily apply for a UAE visa online if they are visiting the UAE for tourism. You will be sent a copy of your approved visa by email as soon as your visa application is accepted.
Check UAE visa requirements for Albanian citizens first
Let's Check UAE Visa Requirements For Albanian Citizens
For travel to and admission into the UAE, Albanian nationals require a visa. This type of visa is a UAE Tourist visa single-entry, with a validity of two months starting from the date of processing and a choice of stays of 30, 60, or 90 days starting from the day of arrival depending on how many days travelers want to stay in UAE.
Albanian nationals need the following documents required in order to enter UAE:
1. A scan of the passport's biographical page/person.
2. The validity of the passport or travel document shall not be less than 6 months starting from entry date prior to entry.
3. Have more than 2 blank papers for stamping.
4. A photo passport (any size you have) / person (the filename is your full name).
5. An email address to receive all the notifications of the visa.
UAE e-Tourist visa requirements for Albanian citizens
How To Apply Online For A UAE visa From Albania
To enter the UAE, obtain an UAE electronic visa for Albanian citizens, the application form can be completed within 15 minutes. Here is a 4 step procedure:
Step 1: The first step, complete the UAE visa online application form
To complete your UAE eVisa to the United Arab Emirates, fill out the online form at the following link: Apply Visa for Albania online.
Step 2: Making payment for the UAE visa processing fee
You can select the most appropriate and practical payment option to use including electronic payment (Visa, American Express, MasterCard, PayPal) and wire transfer (Bank of Cyprus).
Step 3: Receive your email-based UAE visa
Please keep an eye on your mail after completing step 2 to keep up with any latest information on your UAE e-Tourist visa.
Step 4: Upon arrival, have your UAE visa stamped in your passport
Make a duplicate copy of the UAE e visa approval before going to the airport and bring it with you during the trip.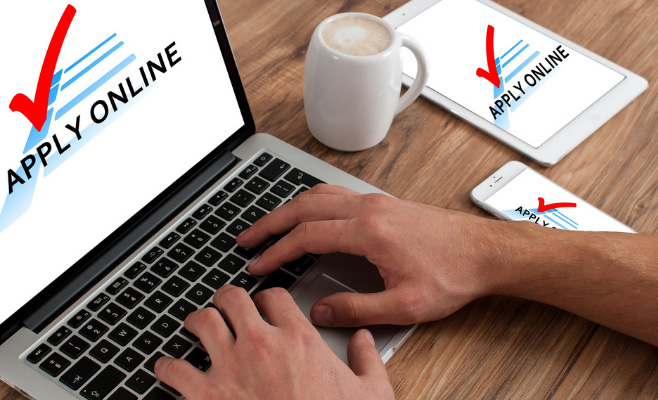 Apply for a UAE e visa for Albanian citizens online from anywhere
About The UAE Visa Fees & Services For Albanian Passport Holders
The Government Fee must be paid to the UAE government by Albania applicants requesting a UAE/Dubai e visa. This fee is charged in order to evaluate a visa application. The UAE Service Fee must be paid when applying online for a UAE e-Tourist visa for Albanian citizens.
Depending on the processing time length you select, the service price can be changed. There are three service options available at the UAE Immigration & e Visa Portal, as follows:
Normal UAE e-Tourist visa service
If you select this normal option, your visa decision will be given to you in 3 working days. All citizens around the world are recommended to choose this service due to the reasonable prices.
Urgent UAE e-Tourist visa service
This type of service will result in a shorter processing time for you. Your e-visa will be available to you in the following 48 hours.
Super urgent/Rush UAE e visa service
If you use this service, you can anticipate getting your UAE e visa outcome in 24 business hours. This UAE visa service currently has the shortest processing time.
UAE visa Fee on arrival for Albanian passport
To protect your benefits while going internationally, we additionally advise that you get UAE travel insurance for the UAE to prevent the risk after you arrive in this country.
You can enter and exit UAE only once with the Single-Entry UAE e-Tourist visa that you receive in the mail. When you enter the country, you must also register your travel with the State Migration Service if you visit UAE for reasons other than tourism.
Benefits of getting your UAE visa online for Albanian citizens
There are many advantages to applying for your online UAE visa for Albanian Citizens while remaining in the comfort of your home, including:
The four-step method makes it very simple for people to comprehend: Complete the form, make your payment, get your UAE e visa, and have your visa stamped.
The minimal processing time ranges from 24 business hours to 3 days.
All of the documentation is submitted online, and the online application form is quite user-friendly.
There are numerous payment alternatives available when making payments online.
You may quickly check the status of your visa online and receive your UAE e-Tourist visa by email.
Note About UAE e-Tourist Visa For Albanian Citizens
To obtain a visa upon arrival in the UAE, you need to apply for a UAE visa for Albanian citizens at least 07 days before your travel date in order to avoid unnecessary delays.
The UAE Embassy in Albania serves as a point of contact between the governments of the UAE and Albania Link here: UAE Embassy in Albania - UAE immigration services.
HOW CAN WE HELP?
NEED HELP 24/7
Wordwide phone support

How it works ?
APPLY WITH CONFIDENCE
Safety, Fastest, Reliable, Save Time.
Secure Online Payment.
3 Working Days Guarantee.
No Hidden Fees and No Traps.
Money Back Guarantee if Declined.