UAE visa requirements for Indian citizens - Fees & Services
UAE visa requirements for Indian citizens: The United Arab Emirates is a popular tourist destination for Indians due to the many amazing historical and cultural sites that can be visited. However, Indian tourists will be denied entry into the nation if they do not have a UAE tourist visa.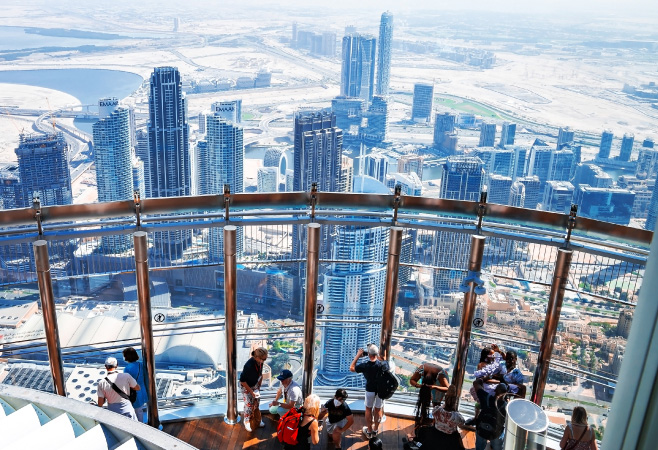 UAE visa for Indian citizens - How to get a UAE e visa from India?
Our objective at UAE Immigration Services is to provide you with the information about the documents you need and to assist you with your quick and easy application. Take a moment to read our guide to UAE visa applications for Indian passport holders and have all your documents ready so you can spend more time planning your trip. Go your way and worry less about getting there.
Check UAE Visa Requirements For Indian Citizens
Discover the UAE Visa Requirements For Indian Citizens, the duration of your stay, and other important information before visiting any of the 7 emirates of Abu Dhabi, Ajman, Dubai, Fujairah, Ras Al Khaimah, Sharjah, or Umm Al Quwain.
As well as applying for UAE e-visa for Indian citizens, you need to adhere to the UAE visa requirements for Indian citizens set out below:
A scanned copy of valid Indian passport (The passport must be valid for at least 6 months from the intended arrival date in UAE and has at least two blank pages).
Passport-size images captured in accordance with the UAE's immigration photograph requirements).
Finally, you need to have an email address in order to receive a UAE e visa for Indian notifications.
Types Of UAE Visa For Indian Citizens
If Indians are traveling to the United Arab Emirates for business, visiting family, or pleasure, your visa must match the purpose of your visit. There are a variety of UAE visas available for Indians, so you can choose the one that suits your needs. If Indian citizens want to visit the UAE to enjoy famous destinations, you should obtain a UAE tourist visa.
To enter the United Arab Emirates with a UAE visa, Indians can choose a single-entry UAE tourist visa. Below are the details for this visa:
Type of visa: UAE Tourist visa single-entry
Validity: 2 months from the date of processing
Duration of stay: 30, 60, or 90 days from the arrival date
Check UAE visa requirements for Indian citizens
How To Apply A UAE E-Visa For Indian Citizens?
A flight from India to the UAE takes no more than 4 hours, depending on the Indian airport you depart from. This method of travel offers a non-stop service so that you can arrive in good time, ready to make the most of your stay.
If you need a UAE visa for Indian passport holders, you may apply through UAE Immigration Services and have your entire party's documentation processed and delivered directly to your mailbox. To obtain UAE e visa for Indian citizens, you need to procession:
Step 1: The first step, complete the UAE visa online application form on the UAE Immigration Service website
Fill in the online form at the link Apply for UAE visa from India to process your e-Visa to the United Arab Emirates.
Step 2: Pay the UAE e visa fee
To handle payments, you can select the one that is best for you and most practical.
Step 3: Get your UAE e-visa through email
Please check your email from us for your confirmed details once you have finished step 2 of the process. When your UAE e-Visa is prepared, we will notify you.
Step 4: Finally, have your UAE visa arrival stamped in your passport
After your application has been processed, an UAE e-visa for Indian citizens will be sent to your email address. Print it and bring it with you before going on vacation so you may show it to the authorities when you arrive.
It is the applicant's responsibility to have their UAE visa validated prior to departure. Once the right officials have verified and accepted your UAE tourist e visa. When an airline check-in crew in India offers you a boarding permit, it means you have been vetted and approved.
Apply a UAE e visa for Indian citizens
UAE Visa Fees For Indian Citizens
A visa application and UAE visa fees for India citizens must be submitted by the applicant. The UAE visa fee for Indians are listed here, along with the validity periods connected with obtaining various types of government-issued visas.
UAE visa fees for Indians may vary depending on the processing time frame you select. The following 3 UAE e visa service choices are available through UAE Immigration Services:
Normal UAE e-visas: If Indian citizenss select this standard option, you will receive UAE e visa decision within three business days.
Urgent UAE e-visas: This type of UAE e visa service will result in a speedier processing time. Indians will have 48 hours to access UAE e-visa.
Super urgent UAE e-visas: If Indian citizens are in need of a very urgent UAE e visa, this is the perfect choice for you. You should receive UAE e-visa decision within 24 business hours with this service.
Learn about UAE visa fee for Indian citizens
Information Of UAE Visa For Indian Citizens Should Be Aware Of
This is a great location for luxury and adventure, with recognisable buildings, stunning beaches, and desert landscapes. Indian citizens should be aware of the following fascinating facts before you travel to the United Arab Emirates:
There are 7 emirates that make up this nation: Umm al-Quwain, Fujairah, Dubai, Sharjah, Ras al-Khaimah, and Abu Dhabi (the largest). Everyone has a separate royal family in charge.
The Burj Khalifa skyscraper in Dubai, is the world's tallest structure, the Capital Gate in Abu Dhabi, is the world's most inclined structure, and the beachfront luxury hotel Burj al Arab is renowned for resembling a sail.
The official language is Arabic, however, English is very extensively used and can be seen on signage.
Here, there are 9.8 million residents, and more than 80% of them are foreigners.
Note About UAE E-Visa For Indian Citizens
To obtain a UAE visa for Indian citizens upon arrival, you have to apply at least three days before your planned departure date. We can gladly supply you with information on the UAE Embassy in India if you are not eligible to apply for an UAE e-visa online or if you are required to visit the embassy for legal reasons.
Link here: UAE Embassy in the India - UAE immigration services
With all of the information of UAE Visa Requirements For Indian Citizens provided, you should be able to apply an UAE e-visa and begin planning the essential travel for your forthcoming trip. Please contact us if you believe there are any unresolved questions so that we can offer you all of the UAE e visa information you require.
UAE Visa Requirements for India Citizens FAQs
HOW CAN WE HELP?
NEED HELP 24/7
Wordwide phone support

How it works ?
APPLY WITH CONFIDENCE
Safety, Fastest, Reliable, Save Time.
Secure Online Payment.
3 Working Days Guarantee.
No Hidden Fees and No Traps.
Money Back Guarantee if Declined.